Why Does My Partner Always Pick Fights With Me?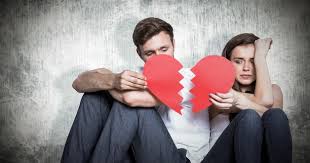 Are you wondering why your partner is always picking fights with you? Is it a one sided thing or are you contributing to it too? If you are a female, it is possible that you can get emotional over anything. And when you get into your feelings, it can cause an argument in no time. Your emotions might be internal, but if you don't know how to manage it, these same personal emotions can be the cause of a quarrel.
While no relationship is void of arguments, there are some squabbles that are not necessary and some that are avoidable. According to expert reports, couples argue roughly seven times each day and that is the average, but not because this is normal does it mean that it should not be avoided. When couples or partners have repeated arguments on a continual basis, it can get hostile and is not good for the relationship. It can also create anger, misery and unhappiness over time. You should try to break this cycle of arguing all the time or you may end up breaking up.
Some partners use the arguments as a way to mentally manipulate the other partner; making them have doubt about themselves and sending them into second guessing themselves about everything. The person who mentally manipulates the other partner is using it as a way to control their actions and thoughts. The controlling partner is usually a narcissist that wants to make sure that the viewpoint they hold is the only valid one. The narcissist does it in such a way that it makes you believe that your feelings and interpretation is neither valuable nor valid. You might feel disrespected and consider the behavior unacceptable. It makes you react negatively and stubbornly and so the fight will always continue. As a result, it makes you frustrated and you end up arguing about it constantly.