Woman
Man
Couple
Find The Hottest Live Cam Girls With LocalMatches Best Cam Sites Directory!
Welcome to LocalMatches.com! We know that you're excited and raring to go, but we guarantee that you'll have a much better cam site experience if you just read our guide and tips that you'll find below!
A Basic Introduction To Cam Sites
A cam site - or cam steaming site, they are basically the same - is a website that features men and women from around the world broadcasting themselves live through a camera (sometimes simply their laptop or monitor camera) that anyone else can watch. While there are certainly some family friendly sites out there where people just chat back and forth (either friends or strangers) while being able to see each other thanks to the camera, you're obviously here to learn about the much sexier and adult versions! Sites with names like 'nudelive.com' or 'chaturbate.com' can tell you exactly the sort of thing they're promoting.
Typically on the main page of the site you'll see hundreds of thumbnails of models online right now, and you can click on the photo to go to their stream (or room). Here you'll see the live camera feed of them on their bed, and there is usually a chat window right beside it. The model has keyboard on their bed, and you and them can chat back and forth, and the more you get to know each other, the more likely that they might lose some clothing or do something sexy for you. You might not be the only watching either, and you'll see other comments showing up that the model might respond to. And so far it's been absolutely free to experience...
Now, if you want a really hot show (or a private show, where it's just you and them, and no one else can watch or comment), you'll have to pay for it. That means making an account on the site, and buying tokens or credits with your credit card. These tokens are what you use to 'tip' the models to get sexier, and if you tip enough, they'll do some wild things. Typically the amount of tip money needed is listed somewhere on the screen. Once you decide how much you want to spend, the whole cam world has opened up to you!
A Brief History Of Cam Sites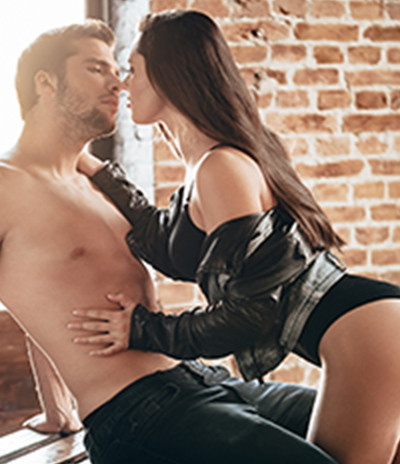 Cam sites are not exactly 'as old as the internet', because it took awhile for internet speeds to get fast enough to actually support live broadcasts without a lot of breakdowns or lag. Downloading music and video files in the late nineties was the beginning, because a lot of what people were uploading and downloading were porn clips. In the early 2000s, as sporting events and concerts were being broadcast live as promotional tool (and a little site called YouTube.com started up), it became possible for people to broadcast themselves from their own homes. And when 'vlogs' became popular, it was not long before people started just taking their clothes off or having sex in front of their camera for all the world to see.
The Types of Cam Sites Out There
To have a great cam site experience means having a good idea of knowing what you're looking for, and this list below is here to help.
General Sex Cam Sites
These sites are very simple and straightforward in terms of what they offer. They typically break up their categories into female models, male models, and couples/group. The first two are obviously solo, where it's just the one woman or man on their own bed, willing to do whatever sexy things the people watching online ask them to do through the chat. The idea being that it's like you and them are having a one-on-one intimate experience, even if you're separated by great distances. The couples/group category involves a lot of people in front of the camera, having real live sex, and sometimes incorporating suggestions from the people watching online. Some porn stars have their own cam streams, but many of them are run by amateurs.
Some cam sites are completely free, but they might not have as many features, or the models might not offer as many things to do. Typically the more money you spend on a site, the hotter the experience will be. Other sites are designed for your phone in mind (and might even offer and app), which means you can watch some hot action no matter where you are.
Niche Sex Cam Sites
One of the great things about these cams is that you can indulge in all your fantasies from the comfort of your own home. No matter what sort of kink excites you, there's almost certainly a cam site - or cam model - out there which can cater to you. Do you like mature women and men? Are you attractive to ladies how have a lot more curves to them? Perhaps you want to meet some people from a different ethnicity from your own. Or maybe just a certain hair colour is all it takes to get you excited. Regardless, you can be sure that there is cam site out there for pretty much everyone, no matter turns them on.
BDSM Sex Cam Sites
One particular niche is BDSM, and since not everyone can make it to their local sex dungeon, models online who like to put on a lot of leather and either act dominant or submissive is very popular. You can watch these sexy women and men put on a show, and since you can chat with them the whole time, you are the one that can give them orders. Or it can be the other way around, and you have to listen to your mistress and master the whole time. It can be very exciting knowing that this bond of kinkiness can't be broken, no matter how far apart you are from each other.
LGBT Sex Cam Sites
And of course there are many cam sites out there that cater to men loving men, women loving women, everybody loving everybody (bisexuality, that is), and the entire transgendered community. While there might still be some unfortunate examples of people of different sexual orientations being treated badly in the real world, it's good to see that there plenty of places online to celebrate one's sexuality, as well as an opportunity to indulge and have a lot of hot fun with it, too!
Tips to Get the Best Out of The Live Cam Experience
Respect the Rules of The Room!
The model decides the rules of the stream, which is also know as 'the room'. Just as you can peek into their lives as they get sexy, you are also chatting with them, as well as anyone else in the room as well. Typically there will be rules somewhere on the page, and it might say something about being polite, not swearing, not asking for certain things, no posting certain things, or anything else. And if you break these rules, then the model can ban you from their feed, and you won't be able to get back in.
Be Polite and Patient!
Think of it as being a guest in someone's home, because you are essentially being just that! And you're in their bedroom, no less! So certainly not saying mean or offensive things is important. Not just to them, but to the other guests in the room.
It's also important to be patient. The model might not be able to respond right away to something you wrote, but it might because they're doing something very hot at the moment. And it's possible that if others add comments, yours might accidentally get missed. But don't get angry, and just calmly type the same thing again.
Tip Often!
Yes, you can watch the streams for free, but if you'd like the models to do something specific, offering up some tips/tokens/credits to them will certainly get their attention. In fact, many models have a 'tip list', which breaks down what they will do if you offer five, ten, twenty, or one hundred tokens. If you tip and then ask them to use a toy, it's a good chance you'll get your wish!
Don't Rush It!
You might be surprised at reading this, but it's true. You might go into a cam stream/room and find the model dressed sexily, but still just relaxing on their bed. There's no reason to ask them to start stripping right away. In fact, a bit of small talk can probably relax both of you, and make it a lot more exciting when you begin to tip and ask them to get sexier for you as time goes on. If you look at your cam site experience as a bit like a date, then you'll realize that taking your time can really make the whole experience that much hotter.
The Complete LocalMatches Best Cam Sites Directory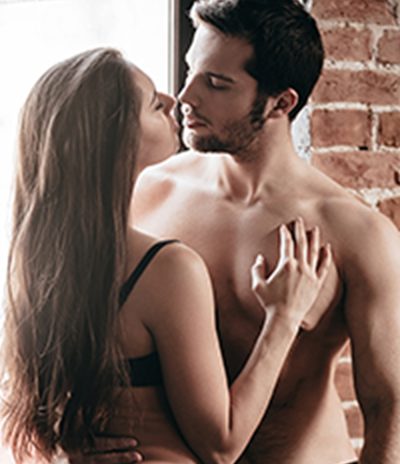 Okay, now that you're an expert, her is the section that gives you the information you really need: The LocalMatches Best Cam Sites Directory! Here you will find the four main cam site categories (General, Niche, BDSM, and LGBT)—and all the sub-categories within them—available for your browsing and selection. Don't be afraid to explore and have fun, because you're now on your way to the hottest cam site action anywhere!
More Great Directories at LocalMatches.com!
Don't miss lots of other great information regarding all sorts of hot experiences you can have online at our main site, LocalMatches.com!